You remember Brian Austin Green (or as I call him "The B-A-G") from Beverly Hills 90210 and Terminator: The Sarah Conner
Chronicles
. You may also remember that he and I shared an intimate moment in LA last year.
Well, the woman he brought to that party was the lovely Megan Fox.
Well they have broken up. I know, Dude, you should call her! you totally have a shot.
Anyway, who is the B-A-G rolling around Hollywood with these days
according to

TMZ
? How about
Sports Illustrated
swimsuit issue cover model and Leonardo DiCaprio's former lady Bar
Rafaeli
!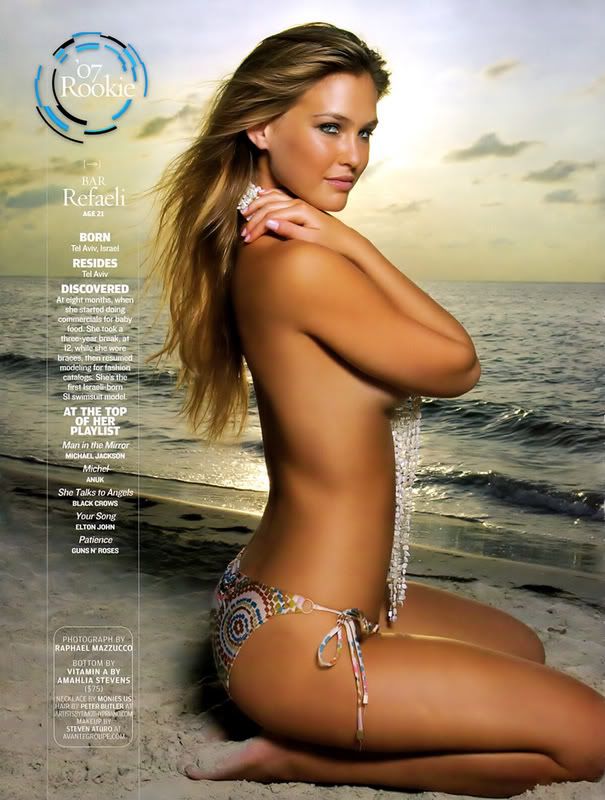 Not bad for a has been...However, I can tell you first hand that the man gives a terrific hug, so I can see why any woman would fall for him.